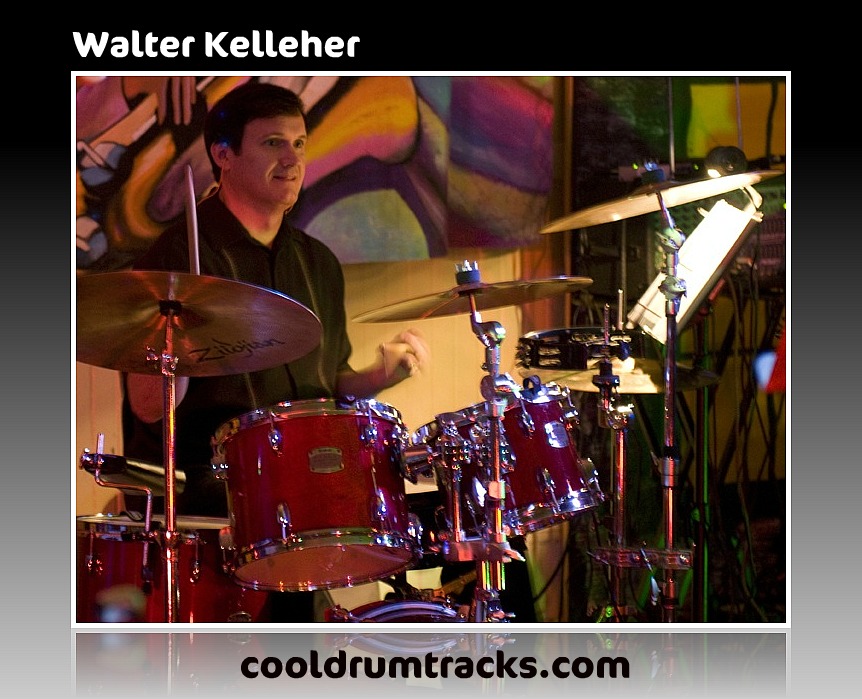 Equipment:
Noble & Cooley CD Maples 6 piece
Rogers Holiday (1966 model) 4 piece
Mapex Saturn Bebop 5 piece
Yamaha Stage Custom 5 piece

Zildjian/Paiste cymbals
Double pedal

Yamaha DTXpress II electronic set
Steven Slate Drums software
Superior Drummer software
EZ Drummer software
Addictive Drums software
DrumCore 3 software
Battery 3 software

Reaper Digital Audio Workstation
Cool Drum Tracks are recorded by professional drummer Walter Kelleher. Walter has been performing and recording for over 30 years and has received training from Jackie Mills (John Coltrane, Miles Davis) and Chad Wackerman (Frank Zappa, Steve Vai). Walter has played on numerous recordings and has recorded for artists worldwide, including the United States, Norway, Sweden, Israel, Australia, and England.
He is the drummer with the popular heavy metal band Human Cometh, and also performs with the Tallahassee Swing Band and Local Motion, and has performed with the following musicians:
"I've had the opportunity to work with some amazing drummers (Keith Carlock, Steve Gadd, Ricky Lawson, to name a few) and Walter is as tasty and versatile as any of them."
Cynthia Calhoun